Overnight Oats
Overnight Oats, a healthy breakfast to start your day
Containing 1 of your five a day in the fresh fruit you throw in and oats, which contain beta glucans that have been shown to lower cholesterol*, this recipe is a great start to your day.
Kokkausaika

Overnight

Valmistelu aika

5 minutes

Annosta

1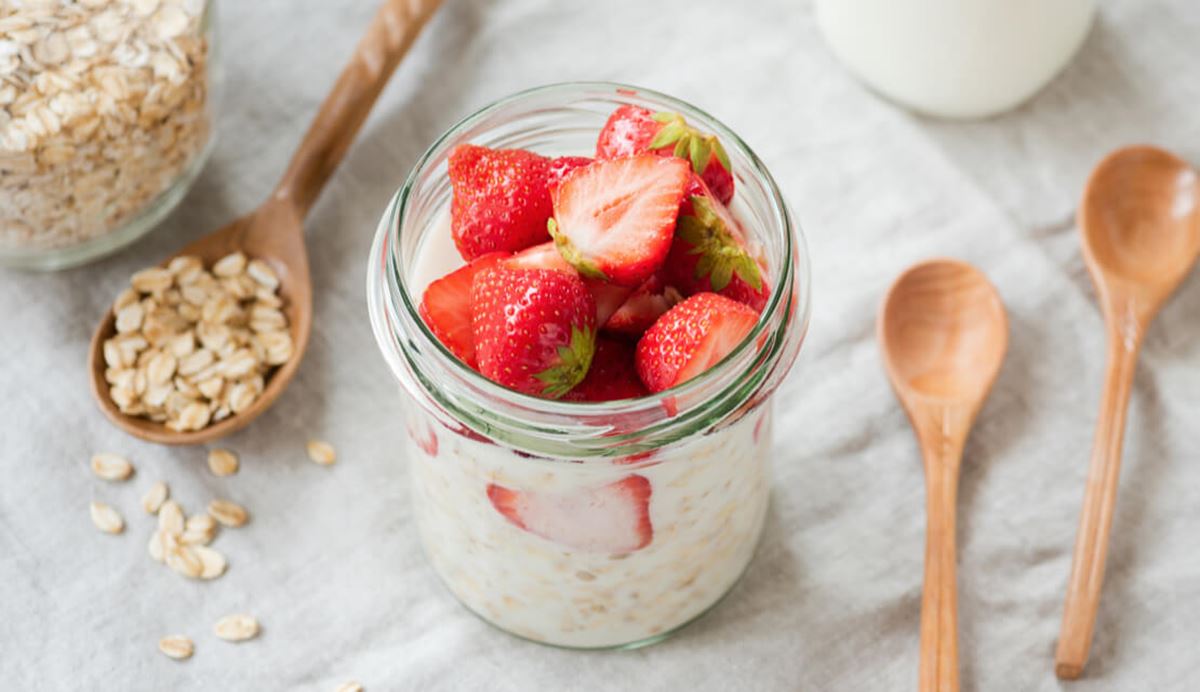 Ainekset
15 g of walnuts finely chopped
15 g (approx. 1 tbsp) mixed seeds, such as pumpkin, sunflower and linseed
40 g oats
30 g (approx. 1 heaped tbsp) of dried fruit, such as raisins or apricots
125 ml Flora ProActiv Skimmed Milk Drink
1/4 teaspoon cinnamon
80 g fresh fruit, such as strawberries
Nutrition Facts
| | |
| --- | --- |
| Enegery (kcal) | 551 |
| Enegery (kJ) | 2303 |
| Protein (g) | 17.4 |
| Sugar (g)** | 31.8** |
| Fibre (g) | 10.4 |
| Fat (g)* | 24.8* |
| Saturated Fat (g) | 3.0 |
| Salt (g) | 0.2 |
*Although high in total fat, this recipe is mostly the unsaturated type that we should be eating more of. It is low in saturated fat.
**There are no free (or added) sugars in this recipe. Remember we don't need to worry about the sugars in fruit or milk, this isn't the type that we should be cutting down on.
Valmistelu
Combine all ingredients in a bowl except for the fresh fruit.
Cover and place in the fridge overnight.
In the morning remove the oats from the fridge and add fresh fruit of your choice.
Loosen with a bit of extra milk or low-fat plain yoghurt if desired and enjoy.