Lemon Syrup Muffins
A delicious snack or breakfast with a lemony twist
Cooking time

15 minutes

Prep time

10 minutes

12 portions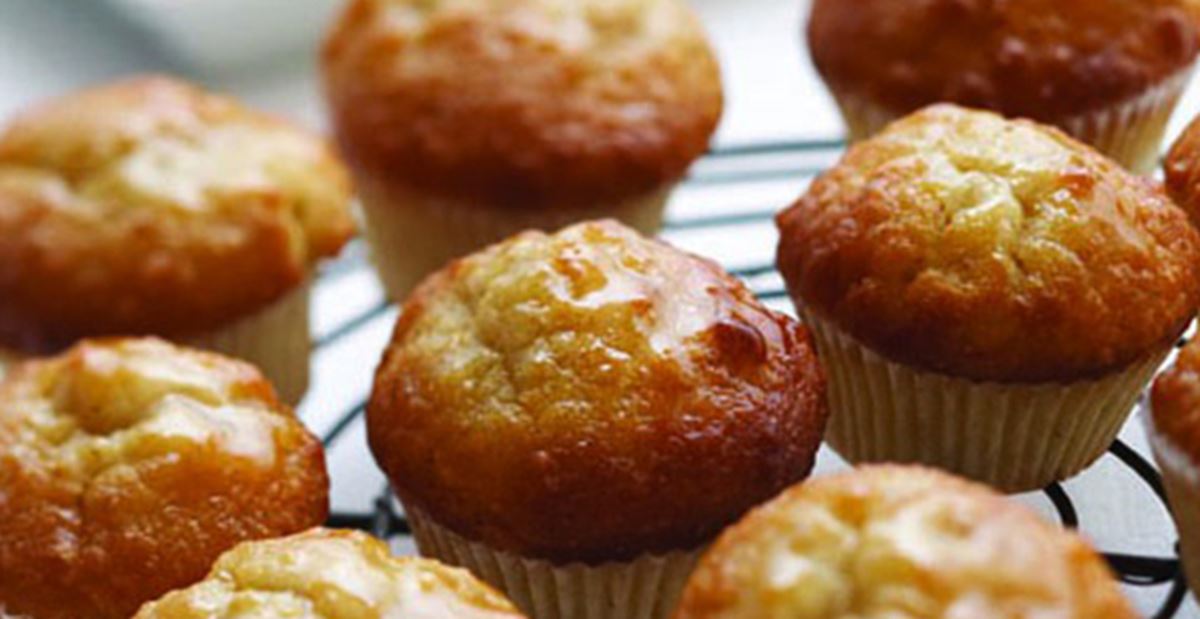 Ingredients
1/2 cup sugar
60 grams Flora ProActiv buttery spread
1 egg lightly beaten
1 tbsp finely grated lemon zest
1/2 cup plain flour
1/2 tsp bicarbonate of soda
1/2 cup buttermilk
2 tbsp lemon juice
1 1/2 tbsp sugar extra
Nutrition Facts
| | |
| --- | --- |
| Energy (kcal) | 100 kcal |
| Energy (kJ) | 420 kJ |
| Protein (g) | 1.5 g |
| Carbohydrate incl. fibre (g) | 15.9 g |
| Carbohydrate excl. fibre (g) | 15.6 g |
| Sugar (g) | 11.5 g |
| Fibre (g) | 0.2 g |
| Fat (g) | 3.6 g |
| Saturated fat (g) | 0.8 g |
| Unsaturated fat (g) | 2.6 g |
| Monounsaturated fat (g) | 1.2 g |
| Polyunsaturated fat (g) | 1.4 g |
| Trans fat (g) | 0.0 g |
| Cholesterol (mg) | 18 mg |
| Sodium (mg) | 71 mg |
| Salt (g) | 0.18 g |
| Vitamin A (IU) | 211 IU |
| Vitamin C (mg) | 1.8 mg |
| Calcium (mg) | 18 mg |
| Iron (mg) | 0.17 mg |
| Potassium (mg) | 34 mg |
Instructions
Preheat oven to 190◦C. Place paper cases in a 12 cup muffin pan and spray each case with light olive oil spray.
Beat Flora pro-activ and sugar in a mixer until light and creamy. Gradually beat in the egg until well combined. Add lemon zest. Place the flours in a separate mixing bowl and mix with a wire whisk to combine.
In another bowl, combine the bi-carbonate soda and buttermilk– it will bubble and start to rise.
Using a large spoon, add the creamed egg mixture and buttermilk mixture to the flour and stir only until just combined – it will still be lumpy. Spoon the mixture evenly into the prepared paper cases. Bake for 16 minutes or until lightly golden and springy when touched. Cool muffins in tin for 3 minutes.
To make syrup, combine lemon juice and sugar in a small saucepan. Stir over low heat until sugar dissolves. Simmer until mixture slightly thickens.
Remove the paper cases and pour lemon syrup over muffins. Cool and serve with strawberries.
Muffins can be turn once clockwise every 4 minutes while cooking for even browning.