Flora ProActiv Buttery
ProActiv Buttery tastes indulgent and is great in sandwiches and melted over baked potatoes.
Get your Flora ProActiv online
Flora ProActiv Buttery has a deliciously creamy and buttery taste. When part of your daily routine, it can help you lower cholesterol in a delicious way.
Lowering your cholesterol absorption doesn't mean you have to give up the taste you love. Flora ProActiv Buttery spread is churned with real buttermilk and is enriched with sterols from natural plant sources to lower cholesterol absorption.
Just 25g (1 rounded tablespoon) is needed each day to provide 2g plant sterols to lower cholesterol absorption in as little as three weeks as part of a healthy lifestyle.
It's delicious on bread or toast, on top of potatoes and vegetables and as an alternative to butter.
Ideal for spreading and topping.
Lower in saturated fat than butter.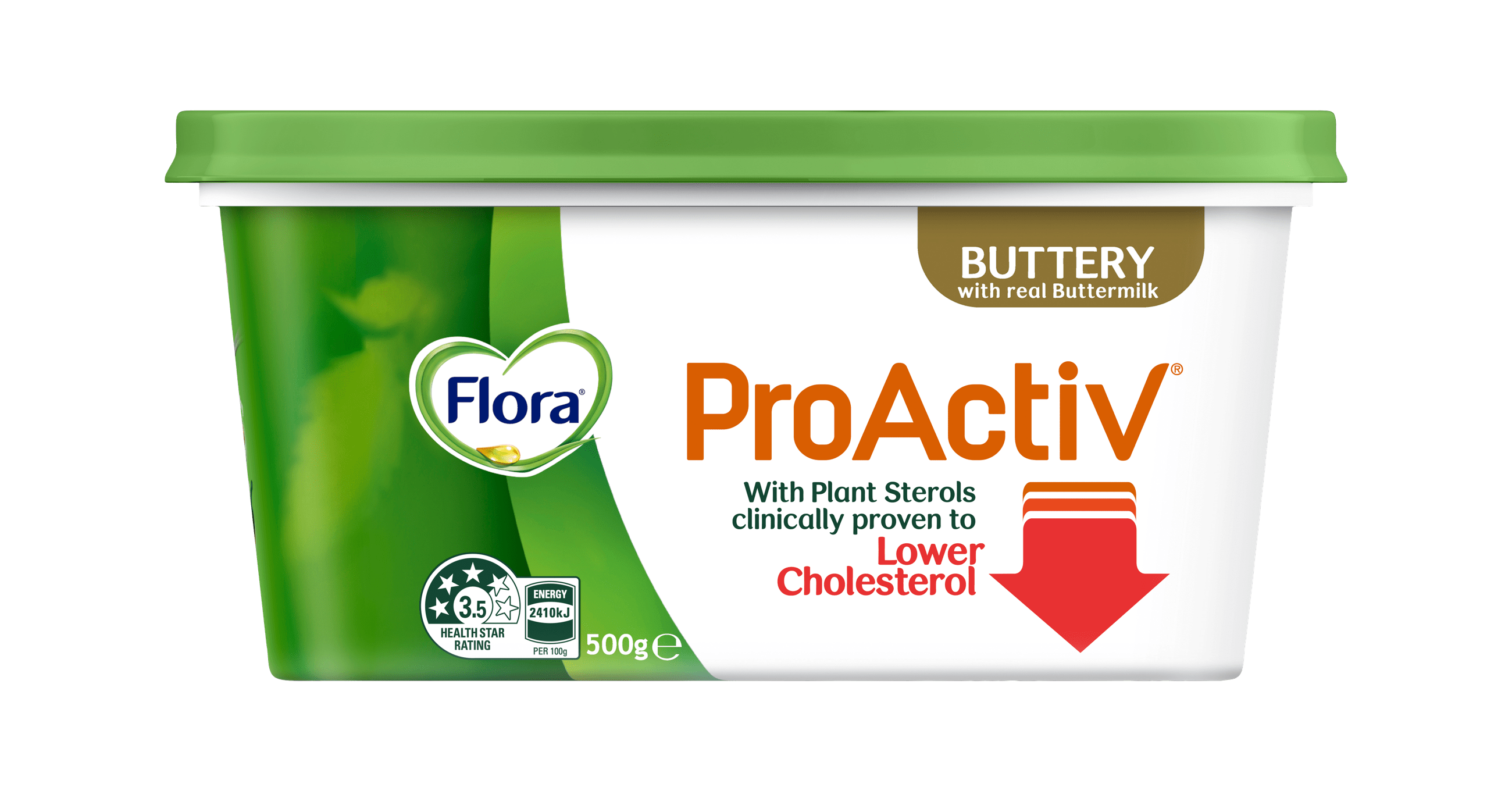 INGREDIENTS: Vegetable oils, water, buttermilk (8%), phytosterol esters (8% plant sterols), salt, emulsifiers (471, soy lecithin), food acid (lactic acid), natural flavours, preservative (202),vitamins (A, D), natural colour (β-carotene).
Contains milk and soy.