Flora ProActiv Mini Drink Strawberry
Drink 1 ProActiv Mini Drink a day to help lower your cholesterol.
One Flora ProActiv mini drink a day gives you the optimal amount of plant sterols to help reduce cholesterol*.

Available in Strawberry, Original, Pomegranate & Raspberry and Blueberry & Blackberry flavours, in packs of 6, they are delicious on their own, with cereal or fruit or after a meal as a tasty dessert.
*Plant sterols have been shown to lower blood cholesterol. High cholesterol is a major risk factor in the development of coronary heart disease. As heart disease has multiple risk factors, you may need to improve more than one to reduce your overall risk. This product is not intended for people who do not need to control their blood cholesterol level.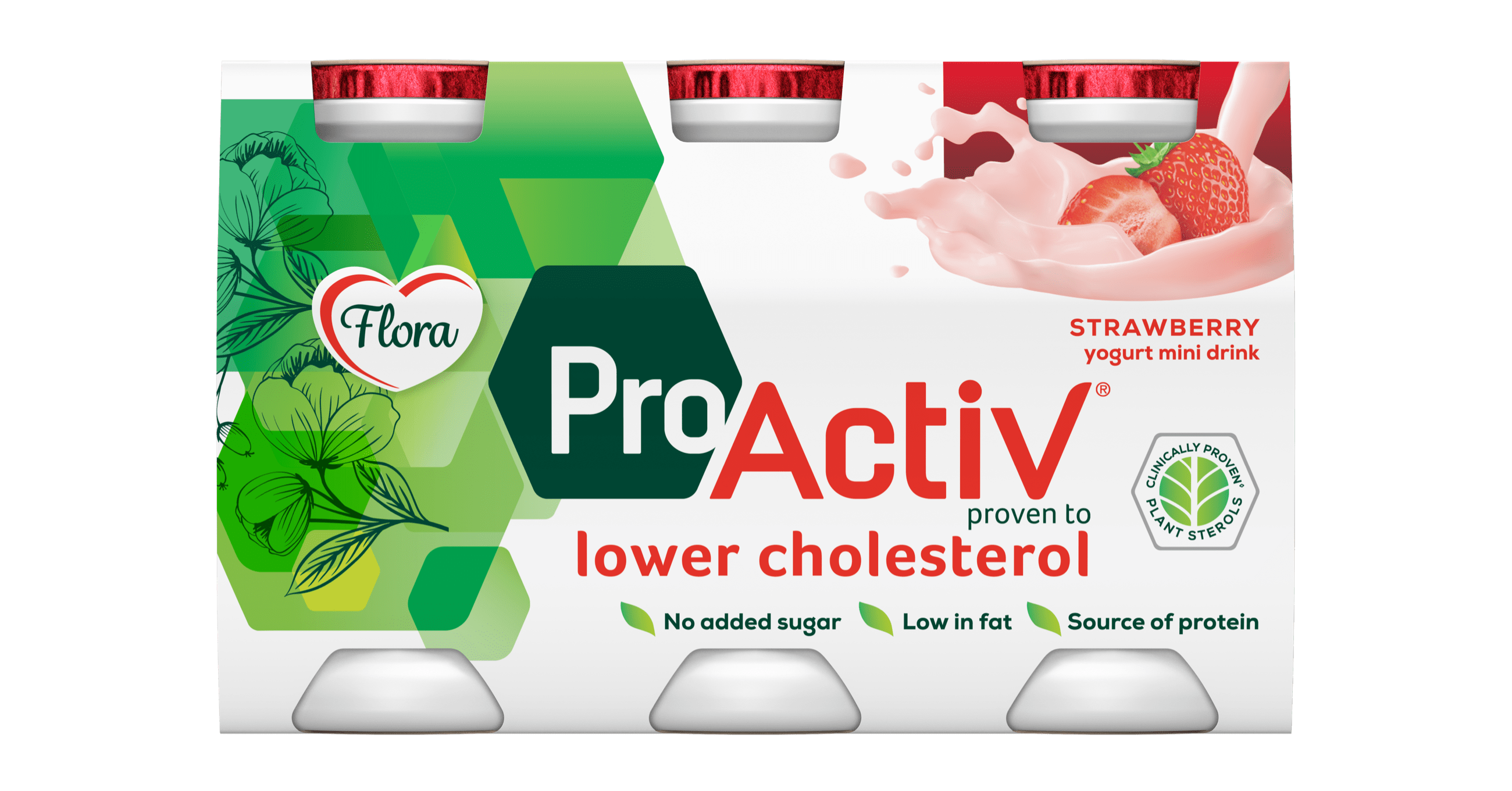 Ingredients:
YOGURT (79%), plant sterol esters (3.5%)*, sugars (2%), oligofructose (dietary fibre), strawberries (1%), antioxidant (tocopherol rich extract), flavourings, colour (anthocyanins), sweetener (sucralose), emulsifiers (mono-and di-glycerides of fatty acids). *Equivalent to plant sterols (2%)